Adolescent Residential at BNI Treatment Centers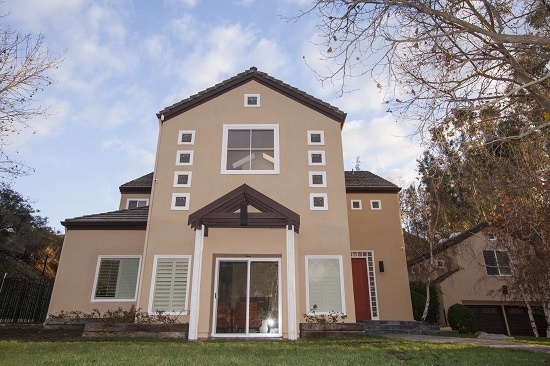 The teen years can present unique challenges to their mental health and emotional well-being. Hormonal fluctuations, school-related pressures, social conflicts, and family dysfunction are just some of the factors that can play into psychological instability in adolescence. When a mental health condition, such as a personality disorder or mood disorder, causes so much distress that the teen can no longer function normally in daily activities or tasks, it may be advantageous for the teen to receive more focused attention in an adolescent residential treatment center like BNI Treatment Centers.
A residential mental health program offers a unique opportunity for utilizing the luxury of time to fine-tune treatments and target core issues in a more comprehensive manner. Residential treatment allows psychiatric and clinical staff to create a more tailored approach that addresses specific factors in the individual teen's life, making a customized, relevant treatment plan that can result in significant insights and psychological breakthroughs in care.
When Adolescent Residential Care is Indicated
A teen may present with signs and symptoms that indicate a need for more targeted treatment and/or a step up from outpatient treatment. These signs and symptoms might include:
A DSM-5 diagnosis with evidence of severe and present symptoms of that particular disorder

Exhibiting persistent patterns of disruptive or destructive behavior

Unable to perform daily tasks at home, school, or work

Exhibiting psychiatric disturbance

Difficulty in age-appropriate problem solving and adaptive functioning

Exhibiting self-harming behaviors or suicidal tendencies

Exhibiting violent tendencies towards others

Symptoms indicate the need for a more secure, intensively managed treatment environment.
Call our Admissions Team at (844) 569-0846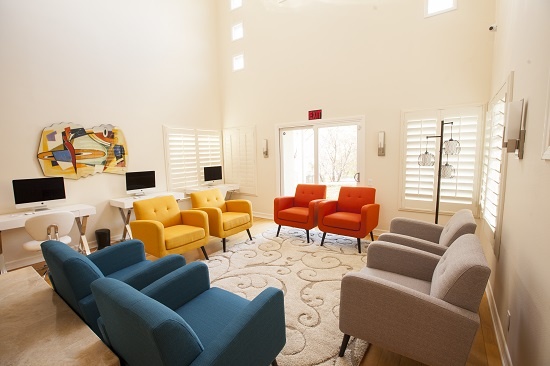 BNI Treatment Centers Adolescent Residential Treatment
 BNI Treatment Centers is a residential mental health treatment program located near Los Angeles,  Southern California, offering the highest level of specialized residential psychiatric care for adolescents ages 12-17. The psychiatrists who own and operate BNI Treatment Centers utilize a holistic, bio-psychosocial approach in providing care for teens experiencing mental health conditions outside the scope of outpatient care. The program is designed to treat adolescents with mental health and behavioral disorders using evidence-based treatment approaches.
BNI Treatment Centers will conduct a thorough evaluation of the teen's psychological state, mental health and physical health history, current medications, and presenting symptoms to arrive at a diagnosis and personalized treatment plan. These customized treatment plans will consider each patient's genetic makeup, cultural background, family values, and psychological strengths and weaknesses.
BNI Treatment Centers provides the following services for adolescents:
Primary mental health treatment

Academic support
Psychotherapy Treatment Approaches for Adolescents
At BNI Treatment Centers, a combination of relevant evidence-based treatment approaches includes both psychotherapy and adjunct or complimentary therapeutic activities. With the teen patient population, certain activities that they relate to and embrace can enhance progress made in traditional psychotherapy. By designing a treatment program that is aligned with the teen's interests or passions, the teen is more actively engaged and becomes a stakeholder in their own recovery process.
Psychotherapy:
Cognitive Behavioral Therapy (CBT)

Dialectical Behavior Therapy (DBT)

Mindfulness Based Cognitive Therapy

Integrated Body Psychotherapy

Solution Focused Therapy
Adjunct therapy:
Surf therapy

Equine therapy

Music therapy

Dance therapy

Drama therapy

Art therapy

Yoga

Meditation
The BNI Treatment Centers residential mental health program provides teens with a safe, supportive environment where the stressors and troubled interpersonal relationships are absent, and the teen can focus solely on healing and restoring their emotional health.
BNI clinics provides premier psychiatric and psychological services.  With beautifully appointed clinics in Agoura Hills, Los Angeles, California. BNI Clinics welcomes the opportunity to serve you or your loved one and help enhance the quality of life for years to come.
QUESTIONS? CALL US!
(310) 691-5005
28038 Dorothy Dr, SUITE 200
Agoura Hills, CA 91301